Exclusive villa with a unique mallorquin scent includes all amenities, excellent views and location. Wooden ceilings and coloured tiles nicely mix with contemporary and vintage furniture creating thus a rustic as well as modern ambience. The house includes two spacious living rooms as well as a dining room; the house is ideal for groups and families. Outside the house perimeter, the guest can fully enjoy the lush green slopes of the Tramuntana Mountains and walk among centenary olive trees.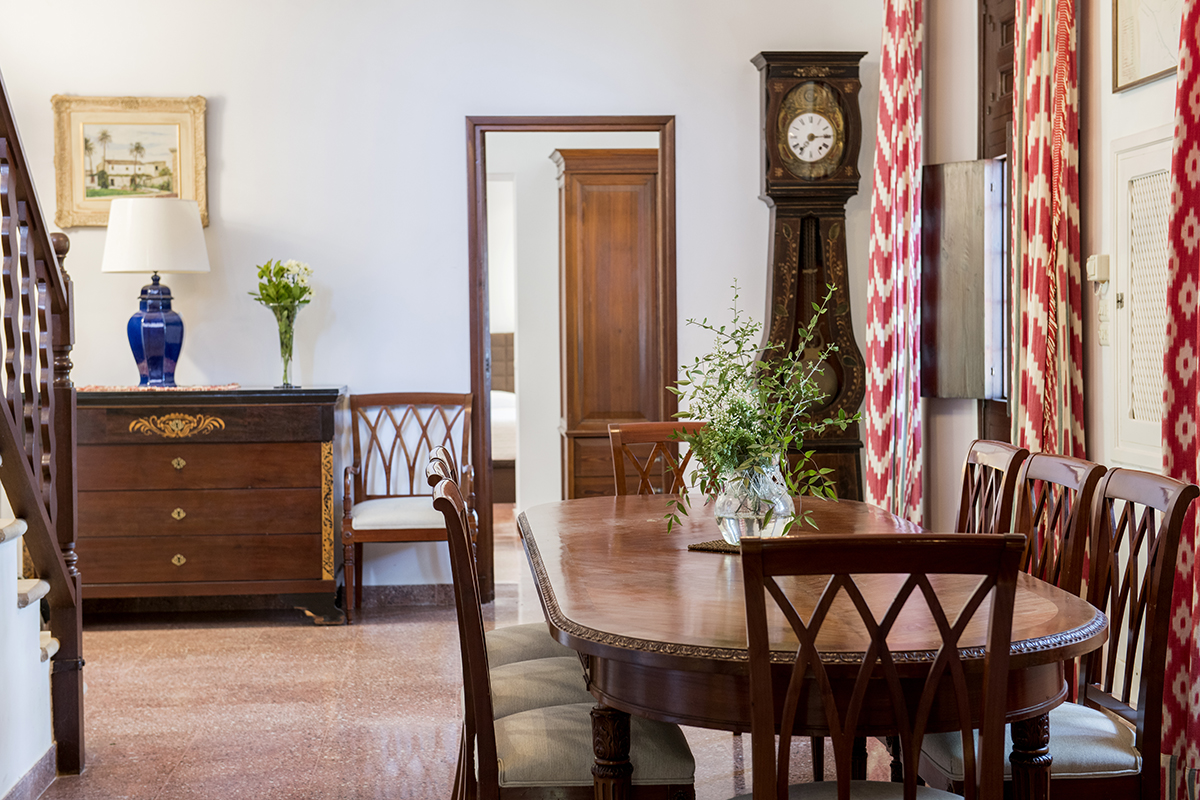 Spacious rooms and common spaces
The spacious bi-level layout accommodates up to ten guests with five en-suite bedrooms, each with private bathrooms. With two spacious living areas and a dining hall, the house is perfect for groups or families.  In the interior of the finca the guest will find a perfect combination of modern and rustic elements: when sit down at the dining table one can certainly feel that a long history runs through the place, like in a time-honored mansion.
On the ground floor there are three stately bedrooms, each with en-suite bathrooms that have been tastefully equipped with traditional and antique furniture. The remaining two bedrooms are located on the upper floor, which also includes a communal area and a newly designed bathroom. In the upstairs area the guest will also find the fitness gym —it is not a bad idea to do some exercise while overlooking the majestic mountain that serves as a backdrop of the poolside terrace. The gym is also equipped with a Kurzweil penning TV set to play some music or watch telly.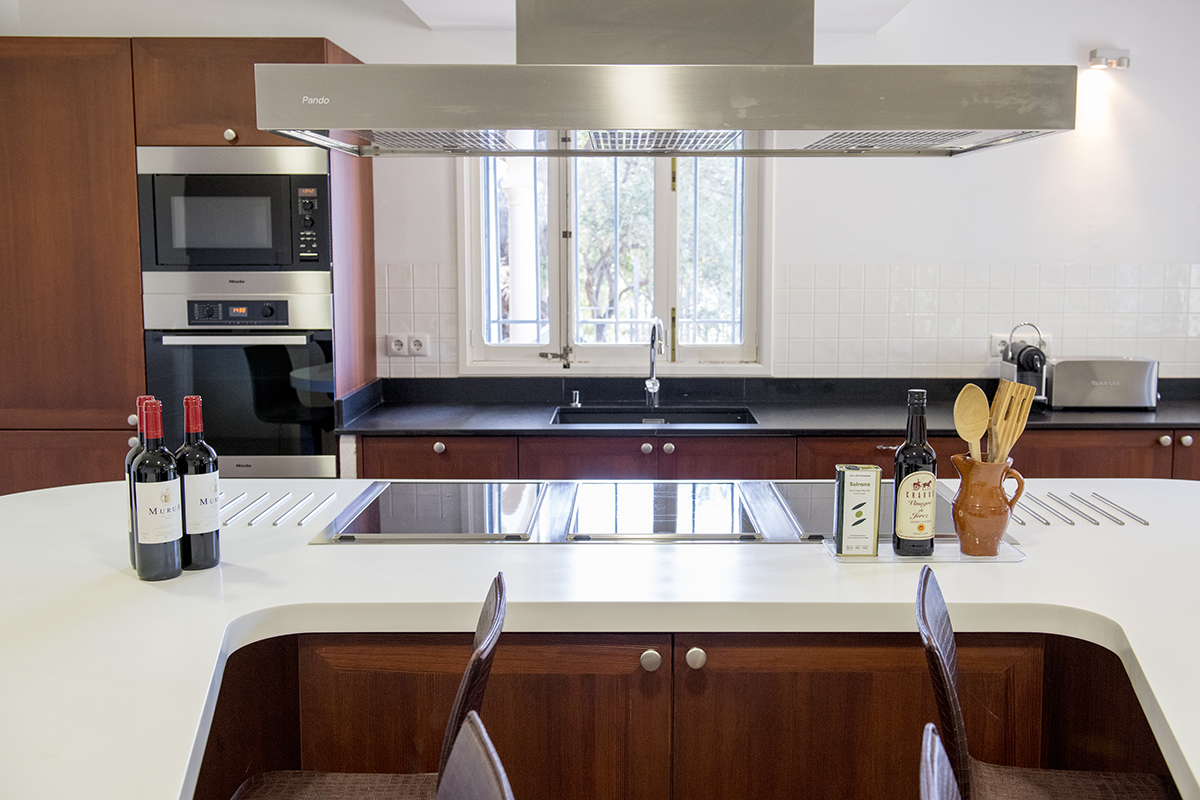 Show-cooking and home-cinema
La cocina gourmet con isla central de comedor y electrodomésticos profesionales es funcional e ideal para el entretenimiento. La encimera en forma de U en el centro de la cocina puede servir y acomodar hasta doce personas. Si alguno de los invitados tiene una afición especial a la cocina, este es el lugar idóneo para exhibirse. Por supuesto, la buena cocina debe disfrutarse con una buena copa de vino en mano.
La casa consta también de una sala de entretenimiento con capacidad para diez personas. Esta sala, que incluye un proyector audiovisual, un equipo de sonido de alta calidad y cómodos sillones, permitiendo a los huéspedes disfrutar de una auténtica experiencia de cine desde la comodidad del hogar. Alternativamente, el espacio también puede emplearse para reuniones o presentaciones profesionales.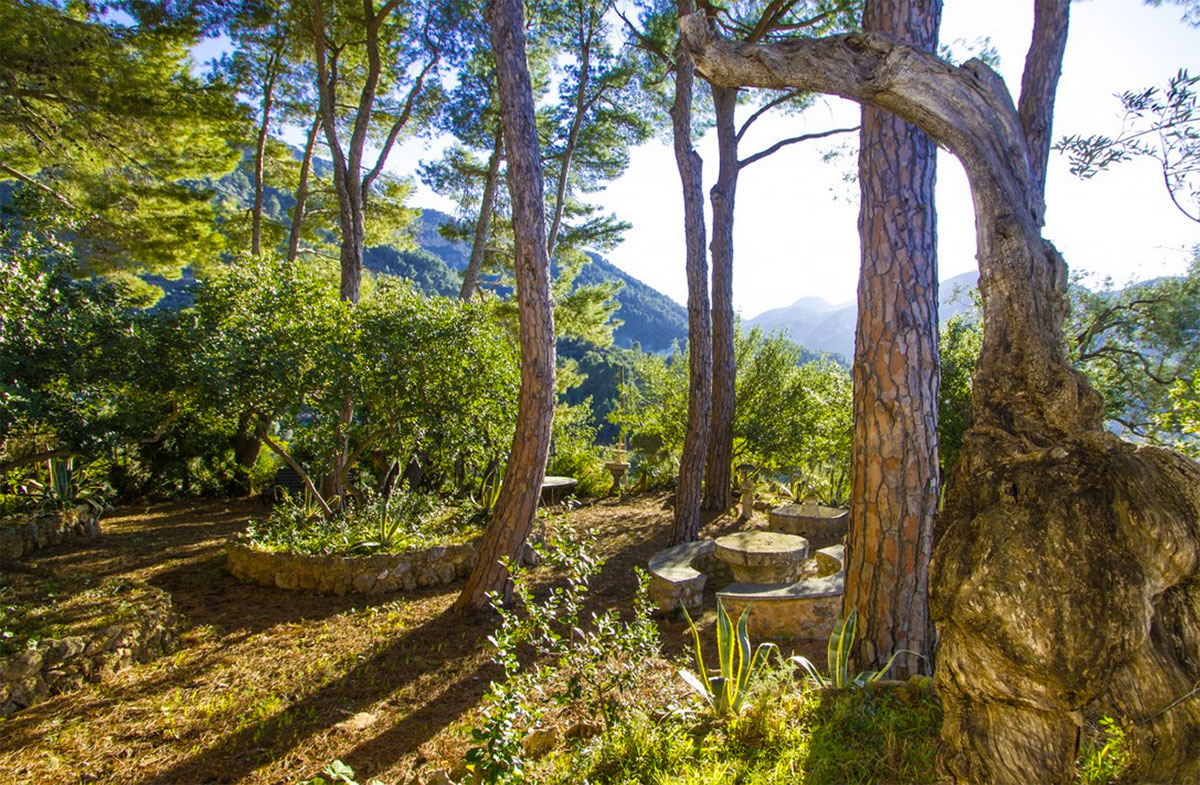 Multiple ambiences distributed in various levels
The grounds and gardens are expansive, completely rural and very private. Laying on loungers by the pool on the roof terrace, the guest will marvel with astonishing views, a natural poem gradually unfolds in front of one´s eyes.
The garden allows for a little, intimate walk and feel the bark of the pine and other gnarled plants. Slightly hidden, the guest will come across an enchanted circled stone seating area perfectly suited to sip a cup of tea and plan the evening. A solid option might be to make use of our fixed barbecue area and later retire to the covered terrace that again allows for the best views of the valley of Sóller. Sitting on a large wooden table and surrounded by splendid pine trunks that go through the ceiling, the guests can enjoy of calmed and refreshing conversations.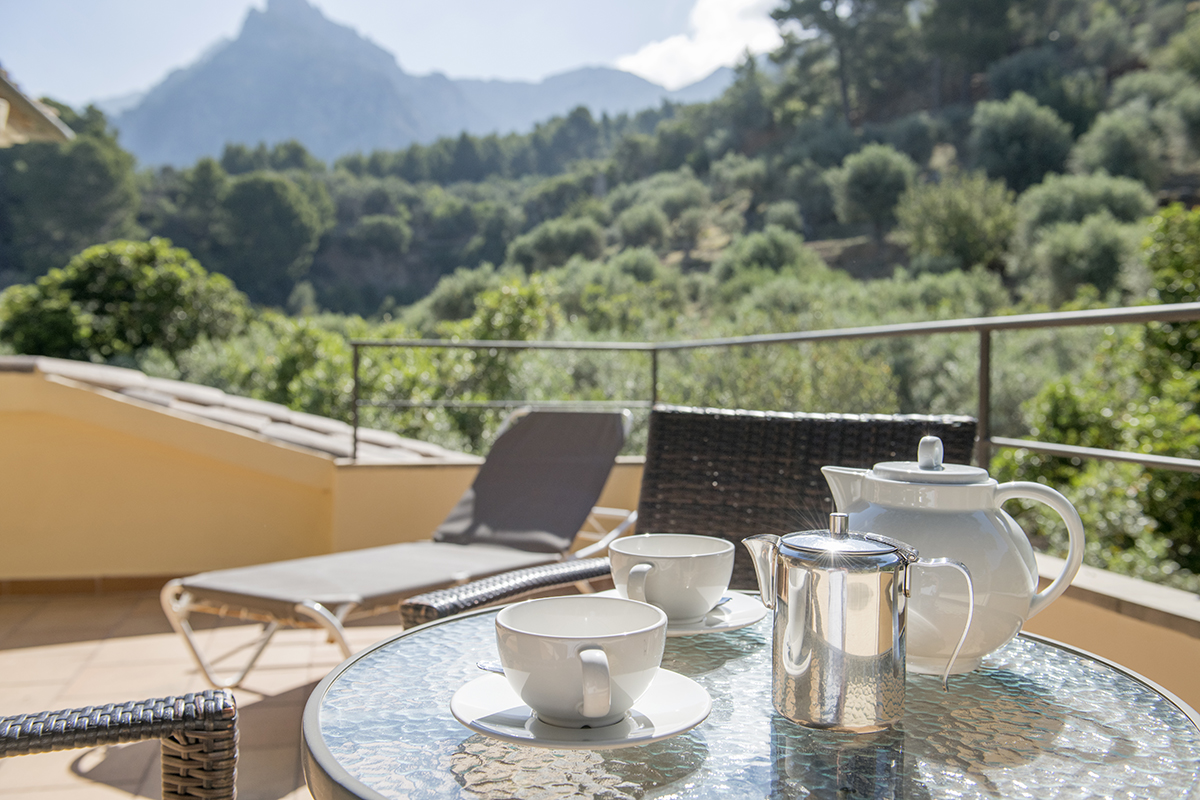 Surrounded by Mediterranean nature and tradition
Outside the house perimeter, the guest can fully enjoy the lush green slopes of the Tramuntana Mountains, and perhaps feel a bit like the set of a beautifully made James Bond movie. The mesmerising beauty of the environment allows for a privileged experience in one finds itself among centenary olive tress, peaceful animals and the astounding views of the valley of Sóller. Walking around this area is a rare opportunity to let oneself go and truly enjoy nature.
The seasonal olive harvest and sheep sheering offer an interesting look into the workings of the farm with the option to participate or just contemplate the harvest and enjoy the tasting of our fresh-pressed olive oil on site.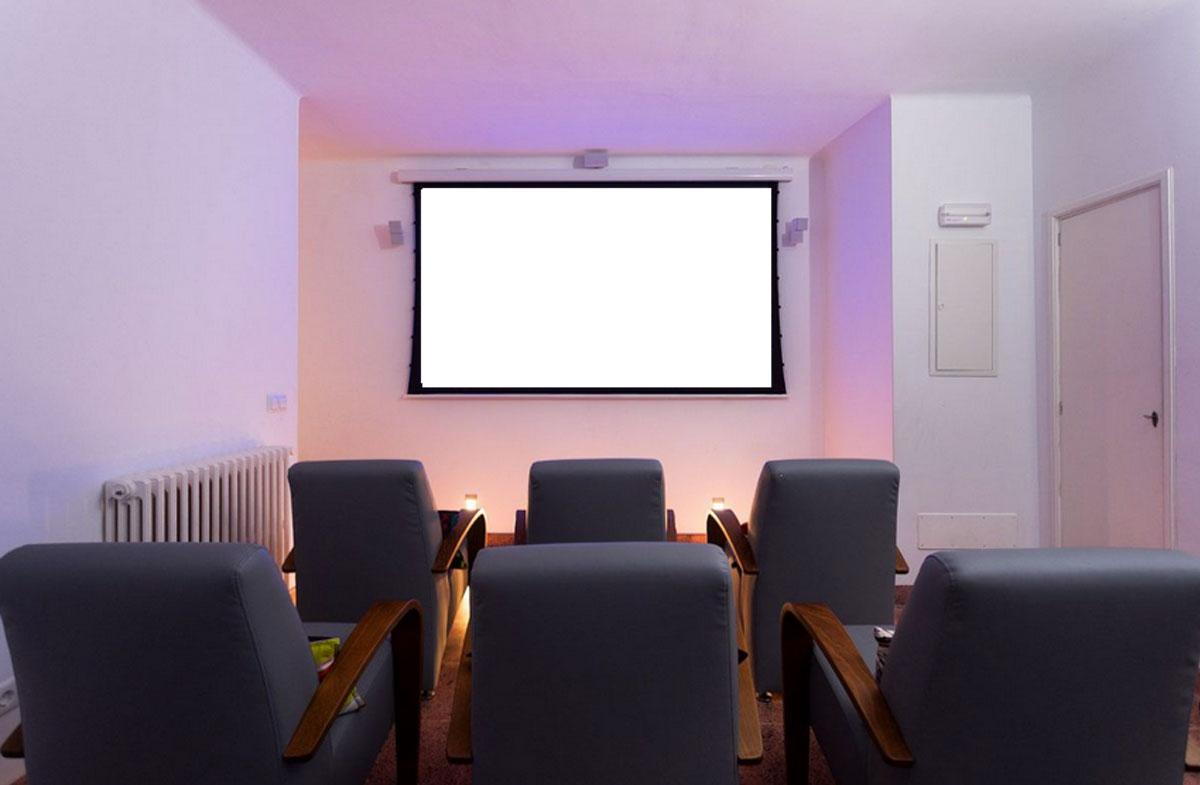 And also…
Wifi throughout, two satellite cable TVs, DVD and CD audio system, media room includes EPSON EH-TW-5500 video projector and large screen with a BOSE Lifestyle V-25 processor. Housekeeping and laundry facilities. Fitness gym and equipment, outdoor BBQ. Garaged parking.
Activities
Our privileged location is very often an incentive for professional and amateur cyclists and hikers as well as for those passioned for the navigation and scuba diving that visit Mallorca throughout the year.
Valley of Sóller
Only ten minutes away from the villa, the lively town of Sóller retains its original charm and is ideal for shopping and wondering about. The port of Seller, Fornalutx and Biniaraix are also walking distance.
Palma de Mallorca
It is really recommended to take the historical train line that connects with the capital and spend a day discovering one of the most charming cities in the Mediterranean. The international airport is 30 minutes away by car.